The fear of having sex is called Genophobia, Coitophobia or sex phobia. It is a physical or psychological fear of sexual intercourse or sexual relations. The fear of sex can be quite overwhelming – causing intense panic-attack-like feelings just before a possible sexual encounter or sometimes by just thinking about it.
If these feelings of fear and panic are not confronted and corrected, an unnatural fear of sex can lead to a life of loneliness and isolation.
There can be many different reasons why people develop the fear of sex. Usually, the main causes will be found to be from unusual sexual experiences or incidents of sexual assaults or abuse. Such incidents violate the victim's trust and remove his/her sense of right to self-determination or choice. Fear of intercourse is often the result.
Another possible cause of Genophobia (fear of having sex) is the feeling of intense shame for medical reasons or insecurities.  A common example in males is thinking that one's penis is embarrassingly small or too large.
Another common issue, shared by either gender, is that they can feel so "Shy About Being Naked" that they avoid or work around it altogether.
Some fear of sex can be attributed to either molestation, incest or deeply held insecurities
The victims of child molestation can experience their feelings about the incidents later in life when they can fully comprehend and understand the importance of it. They may feel that their privacy has been invaded and that they were too young to agree to sexual acts. They may also feel like they were taken advantage of and betrayed by one that they trusted. Victims of child molestation can experience long-term psychological traumas. This pushes them to distrust and not to depend on others. The lack of reliance and trusting of other people, in general, can lead to an overall fear of sexual intercourse.
Victims of incest can also lose trust in other people
They may feel that no one can be trusted because their family members took advantage of their innocence and naiveté.  An attitude of, 'if you can't trust family – who can you trust?', may prevail. Incest victims often experience little to no satisfaction sexually. Many will develop a serious fear of sexual contact with anyone. Some people develop a fear of having sex because of body image issues. In these cases, men and women can become obsessively self-conscious of their bodies. This may be regarding the overall look of their body or it may be focused on one specific thing.
Women may become insecure if they dislike the appearance of their labia majora or labia minora.  More common is Vaginismus, an involuntary contracting of the vaginal entrance. It can make love making painful and even impossible. The condition is easily treatable with self-hypnosis.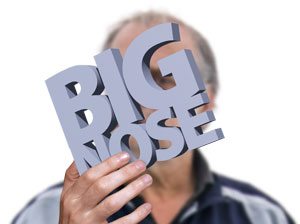 Another issue that's related to the fear of sex is people who have Body Dysmorphic Disorder. People who have body dysmorphic disorder (BDD) think about their real or perceived flaws for hours each day. They can't control their negative thoughts and don't believe people who tell them that they look fine. Their thoughts may cause severe emotional distress and interfere with their daily functioning. With BDD, the fear of sex can be overwhelming because the belief leads to deep rooted insecurities.
Symptoms of fear of sex phobia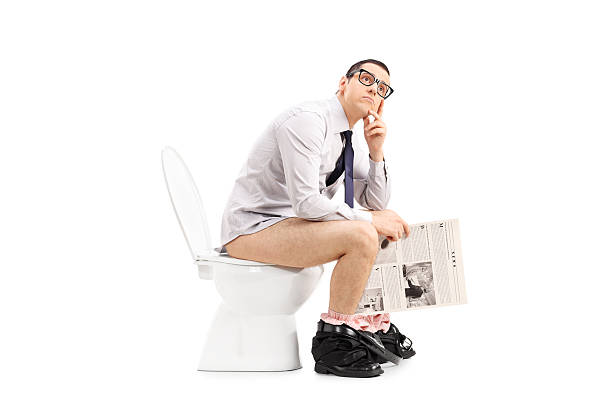 The symptoms of fear of sex or Genophobia vary from person to person. Most phobics avoid relationships and those who are in one tend to go to extreme lengths to avoid getting intimate with their partner. This can cause a great deal of strain on the relationship. Many end up getting divorced or leading lonely lives. The thought of getting intimate with someone can lead to full blown anxiety attack characterized by following symptoms:
Rapid, shallow breathing
Increased heart rate
The feeling of being choked
Thoughts of death or dying
Sweaty palms
Extreme terror
Anxiety attack
Avoidance of relationships
These symptoms of fear of sex can be quite debilitating as they tend to interfere with the phobic's relationships and can even send him/her into depression.
Treatment for Genophobia
As is the case with other phobias, there are several methods to treat the fear of sex or the fear of sexual intimacy. It is best not to use strong anxiety medications since these come with a plethora of side effects and often lead to chemical dependency. In fact; many anxiety/depression medicines have one of their listed side effects as a loss of libido or lack of interest in sex. So, only a trained and qualified expert should look into prescribing such medicines. The aim of drug therapy should also be symptomatic relief from anxiety symptoms. Other forms of treatment should be used in tandem and should focus on treating the root cause of the condition.
First and foremost, it is extremely important that the suffering individual understand that there is no need for shame or embarrassment about her/his condition. This is the first step in treating Genophobia. S/he must be willing to see a psychologist or psychiatrist for treatment. A hypnotherapist can also use techniques like past life regression which are often very helpful in such cases. Other modern methods of treating Genophobia include NLP or neuro linguistic programming and gradual desensitization. Both these methods can help eliminate the fear of Genophobia from its root.
Also read: What To Do When Your Partner Has An Unattractive Sex Face?